Top 10 Chinese cities leading digital payment in 2018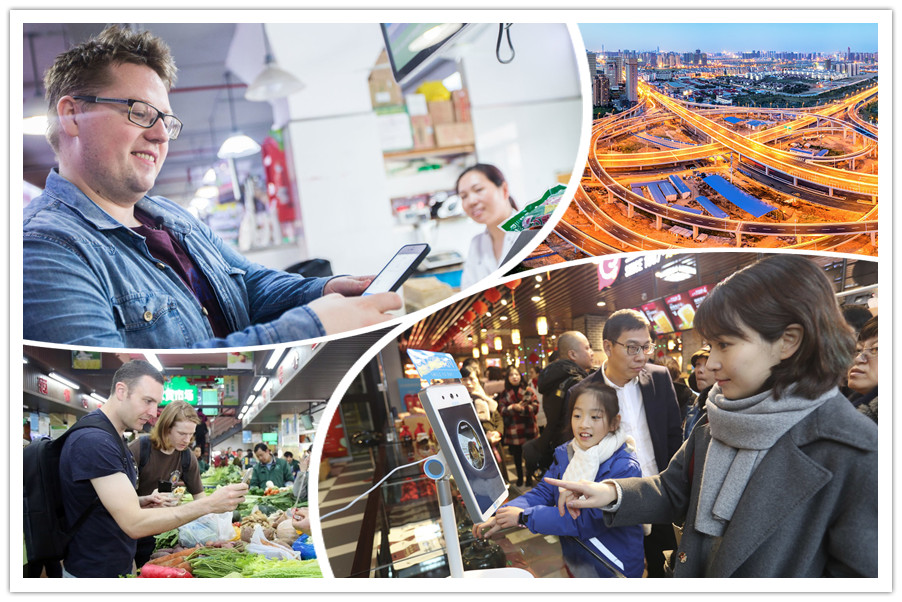 China's financial center Shanghai leads the country in digital payments in 2018, according to a report released at the second Digital China Summit in Fuzhou, East China's Fujian province.
Hangzhou in East China's Zhejiang province grabbed the second spot on the China mobile payment index list, followed by the capital city Beijing, the China Mobile Payment Development Report 2019 said as reported by Sina Finance.
The index measures the mutual promotion relationship between mobile payment and urban competitiveness in three dimensions: informatization foundation, business consumption, and government affairs and people's livelihoods.
Beijing comes first in the informatization foundation dimension, while Shanghai leads in business consumption of mobile payment, and Hangzhou takes a leading role in mobile payment in government affairs and people's livelihoods.
China's mobile payment development index was 197.84 in 2018 and the scale of China's digital economy reached 31.3 trillion yuan ($4.62 trillion) in the same year, accounting for 34.8 percent of the county's GDP.
The booming digital economy is closely related to the support of mobile payment, which provides new momentum for economic development, said Zhang Xueying, vice-president of the State Information Center.
The rapid expansion of the mobile payment scene and the continuous extension of the industrial chain have become important driving forces for improving the competitiveness of the city and promoting high-quality economic and social development, said Cao Wenzhong, vice-president of the China Economic Information Service.
Let's take a look at the top 10 Chinese cities leading digital payment in 2018.