New code of conduct puts Mercedes-Benz's customers a priority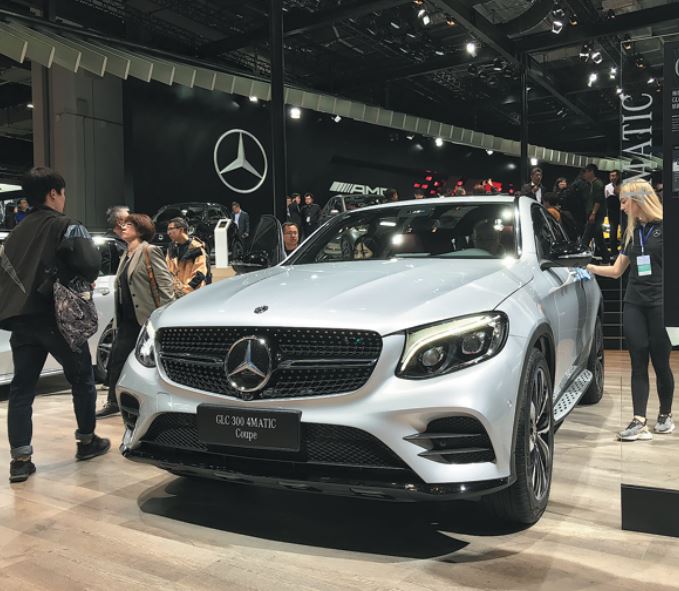 Mercedes-Benz has issued a code of conduct for its dealers in China to ensure transparency of their service charges and safeguard customers' rights.
Analysts say the move may prompt other premium brands to follow suit amid a slowdown in the world's largest car market. However, the segment is outperforming the industry.
The initiative, which covers sales and services for Mercedes-Benz and smart-branded cars, was released by Beijing Mercedes-Benz Sales Service Co, Mercedes-Benz Auto Finance and authorized dealers across the country.
"Being fair and treating our customers in the way we ourselves would wish to be treated" is one of the basic principles of the company's business operations, said BMBS President and CEO Nicholas Speeks in a statement on Thursday.
The code of conduct defines standards for sales and service staff members, demanding them to make customers aware of the services they can and should expect.
It also prohibits "bundled sales", which is a common practice in China's automotive industry.
Mercedes-Benz said dealers must respect the customers' absolute right to know and to make their own decisions. Their decisions shall not affect any services they receive, it said.
Speeks said the company has set up dedicated teams to apply the code of conduct.
A senior post has been established in each dealership to ensure service standards and handle customer complaints.
Mercedes-Benz said it had reviewed its conduct and rectified some of its measures.
In late April, a third-party organization began reviewing charges and services at its dealerships on-site.
Besides the code of conduct, the premium carmaker has rolled out a slew of measures to improve customer satisfaction.
For instance, its buyers can demand a car replacement free of charge if primary components of their vehicle start to malfunction within 60 days or 3,000 kilometers of their purchase.
It also promises that pre-delivery inspections will be done by qualified staff members and the PDI certificate must be handed over to the customer when the vehicle is delivered.
Tolga Oktay, president and CEO of Mercedes-Benz Auto Finance, said the company is investigating financial service issues at its dealerships and tackling any emerging problems.
The company said it has requested that dealers stop collecting any financial service fees in its name.
Analysts say the move may prompt other premium carmakers to adopt similar measures, especially its attitude toward financial service fees.
Mercedes-Benz is the best-selling premium brand in China, where its deliveries accounted for more than a quarter of its global deliveries.
Its China sales from January to April totaled 232,050, up 2.2 percent from the same period last year.
The country's car market as a whole slumped 12.1 percent year-on-year in the first four months of 2019.