Doctors save foreign man with multiple organ failure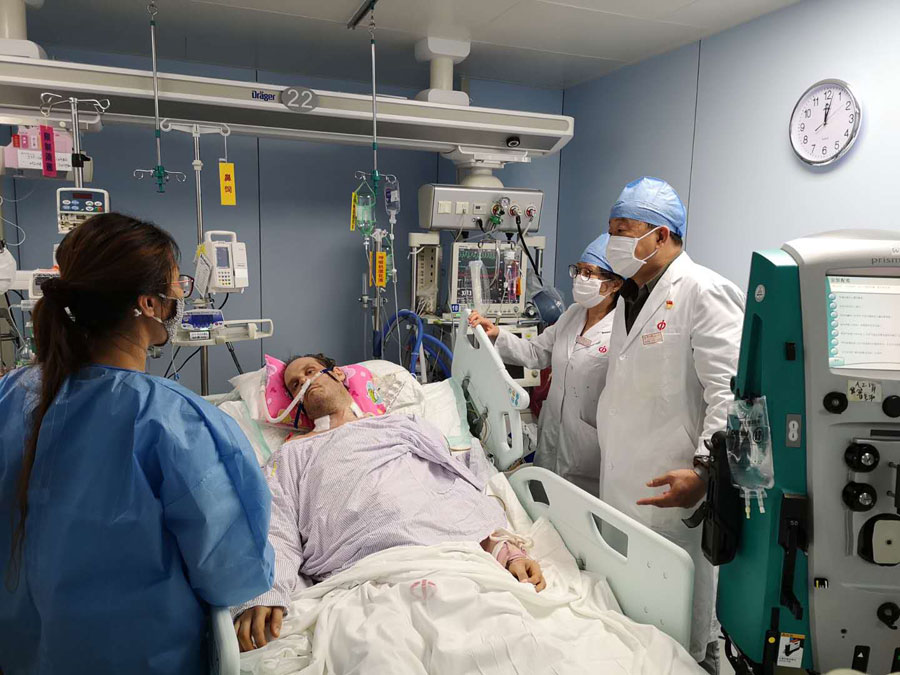 A foreign software engineer working in Guangzhou, who suffered infective endocarditis and consequent failure of the heart, lungs, kidneys, liver and brain, has recovered after treatment at a hospital in the city.
Doctors from more than a dozen departments, including cardiac surgery, nephrology and extracorporeal circulation, as well as the cardiac care unit, worked closely to save the patient, thanks to the hospital's multi-disciplinary team mechanism, said Wu Zhongkai, head of the Cardiac Surgery Department of the First Affiliated Hospital of Sun Yat-sen University, at a press briefing on Monday.
Michael Horvath, 41, went to the hospital's emergency department with a high fever and breathing difficulty on the night of April 5 and his situation deteriorated very quickly.